SuperFlow SF 902S WinDyn Software System Overview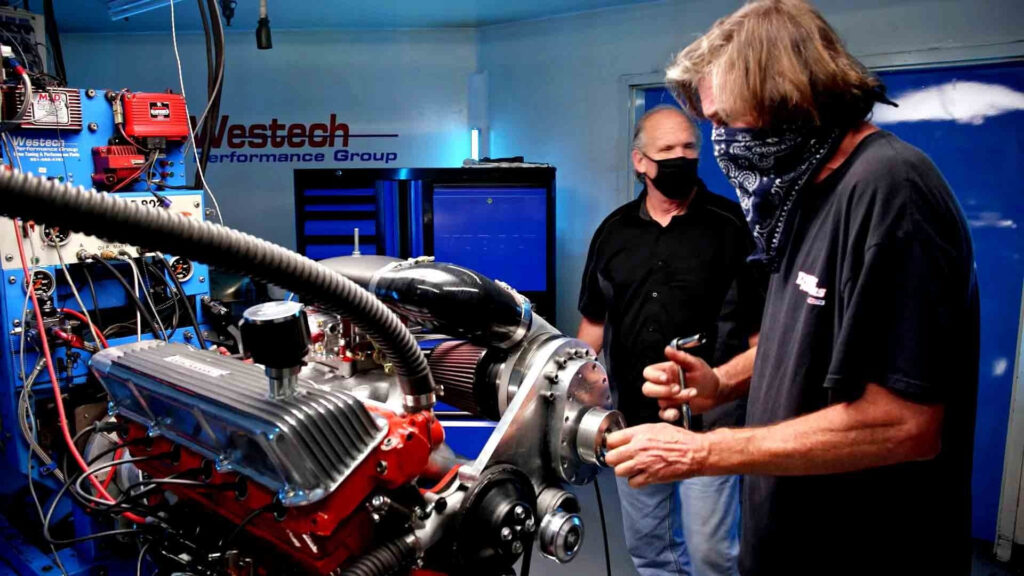 If you're looking for an instrumentation package that is designed for complete test control and data acquisition of an engine or chassis dynamometer, look no further than the WinDyn dynamometer software system.
Some typical applications of this software system are:
Durability and quality control testing
Research and development (R & D)
Performance testing
Certification testing
Fuel consumption and emissions testing
Education
Of particular benefit to users is the ability to configure the WinDyn dynamometer for their own specific testing needs. In addition, users can expand with additional interfaces and data acquisition capabilities as required. Further, test data can be shared over a facility's computer network to attain highest productivity.
A dynamometer system consists of two major components:
The Power Absorption Unit (PAU) on a stand with its associated equipment, which includes a flow measurement system and an engine cooling system.
The Data Acquisition and Control System (DAC) with its associated accessories. The DAC System consists of the Central Processing Unit (CPU), a device to control the load applied to the absorber, an operator control interface, and a network of sensors that collect data from the absorber and the engine. The WinDyn software on a stand-alone Personal Computer (PC) will allow users to analyze and display the data both during and after a test.
The primary purpose of a dynamometer is to test the performance of an engine before returning it into service. It allows a controllable environment to be used to break-in a new or newly rebuilt engine.
Typically, the SF-902S system is distributed to racing engine rebuilders or manufacturers who have proven that this type of break-in procedure is efficient through many years of experience. When you ensure your engine is run-in properly, you will be rewarded with an engine that costs less to maintain, runs better, and lasts longer.